2020 State Meeting
WNY MoMs is very excited to host the NYSOMOTC Convention on
April 23rd – 26th, 2020
2020 Convention Special Edition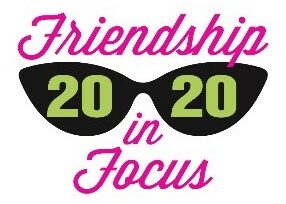 We will be staying at the newly re-named
Buffalo Grand Hotel
(formerly The Adam's Mark).
Room rates will be $129 for a Standard Double Double or $149 for an Executive Double Double or Executive King. These rates will be honored for attendees three (3) days before our group's arrival and three (3) days after our group's departure, based on availability, so attendees are able to plan a longer weekend should they wish.
The Buffalo Grand Hotel is located in downtown Buffalo at 120 Church Street, Buffalo, NY 14202; and is right near Buffalo's Canalside district and Naval & Military Park.
Agenda Outline:
Thursday, April 23rd Afternoon Walking Tour: Choices of Downtown Crime Tour or Niagara Falls Tour Dinner at Local Restaurant at the end of each respective Tour at concluding location

Friday, April 24th Morning Yoga (Executive Board Meeting for required attendees) Afternoon Workshops: Personalized Essential Oils Scrub Demo; Chair Massages; Psychic Readings; Mixology Demo including NYSOMOTC 2020 Signature Cocktail Show & Sell Dinner @ Hotel and Comedy Show

Saturday, April 25th Morning: State Meeting Proceedings Break for Luncheon Afternoon: State Meeting Proceedings Evening Party & Mini Escape Room Challenges

Sunday, April 26th Morning: Executive Board Meeting for required attendees

NYSOMOTC 2020 State Mtg. Chairwomen
Renee Orr
Mariko Denton